Massage Therapy

Chiropractic Works of Park City offers massage therapy by Sarah Freelund. Sarah is a licensed and board certified massage therapist with 10 years experience and a certified BodyTalk practitioner.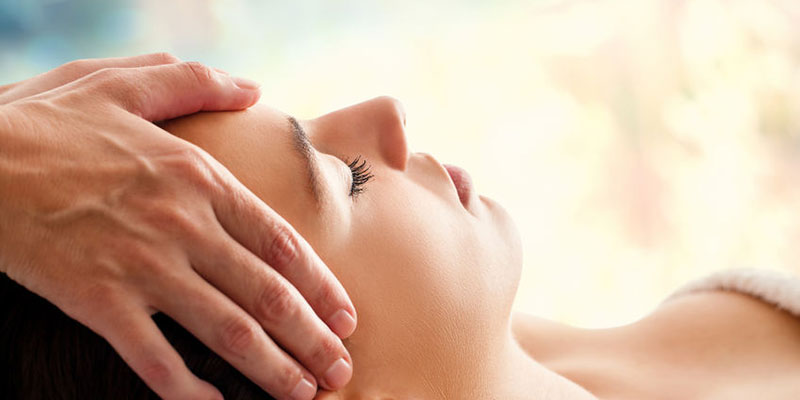 Massage Services
Swedish Massage
Swedish Massage is a very relaxing and therapeutic style of bodywork. It combines oils or lotion with an array of strokes such as rolling, kneading, and percussion to help the body improve its circulation. The benefits of this type of bodywork are wide-ranging and include relief from aches and pains, decreased stress levels in the body, enhanced mental clarity, improved appearance, and greater flexibility.
Deep Tissue
Deep Tissue Massage is a form of bodywork that aims to relieve tension in the deeper layers of tissue in the body. Deep Tissue Massage is a highly effective method for releasing chronic stress areas due to misalignment, repetitive motions, and past lingering injuries. Due to the nature of the deep tissue work, open communication during the session is crucial to make sure you don't get too uncomfortable. Keep in mind that soreness is pretty common after the treatment, and that plenty of water should be ingested to aid with the flushing and removal of toxins that will have been released from the deep tissue during the session.
Pregnancy Massage
Pregnancy Massage is a style of bodywork designed specifically for pregnant women. Pregnancy is a time when a woman's body endures tremendous stress due to dramatic physical and emotional changes. Using various techniques specially developed for the expecting mother, Pregnancy Massage helps release the pain and discomfort experienced throughout pregnancy. The benefits are profound, including emotional support, the relief of joint pain due to extra weight and postural imbalance, and improved breathing and relaxation.
Reflexology
Reflexology is a type of bodywork that focuses on applying pressure to the specific nerve zones in your feet. Unlike other foot massages that intend to mostly relieve tension in the feet themselves, reflexology is a far more in-depth science that aims to harmonize your entire body. According to reflexology, every part of the human body is mapped into your feet. Reflexology treatments have been found to be highly effective for conditions such as allergies, headaches, and depression.
Thai Massage
Thai massage is more energizing and rigorous than most other forms of massage therapy. It's also called Thai Yoga massage, because I use my hands, knees, legs, and feet to move you into a series of yoga-like postures and stretches. My clients say Thai massage is like doing yoga without doing any of the work. No oil is applied, so you are fully dressed during the session. A single Thai massage session will help you release stress and relieve pain, and help you function more effectively at work and home.
Sports Massage
Sports Massage is a type of massage designed for highly active people who engage in athletics. Engaging in sports is harsh on the body and can often lead to injuries in both the short and long term. Sports Massage enhances performance and prolongs a sports career by helping to prevent injury, reduce pains and swelling in the body, relax the mind, increase flexibility, and dramatically improve recovery rates. Sports Massage is also highly effective in aiding the rapid recovery of an athlete from an injury by encouraging greater kinesthetic awareness and in turn promoting the body's natural immune function.
Trigger Point Therapy
Trigger Point Therapy is a style of bodywork that focuses on stimulating and releasing "trigger points" in your body. Trigger points are tender areas of tension similar to acupressure points, except they occur in the belly of the muscle rather than along the energy pathways of the body. These "knots" are built up throughout a person's life due to physical, mental, and/or emotional stress. During a session, focused pressure is applied through a variety of techniques order to release your trigger points. This process can be quite painful at times, yet the effects are lasting and profoundly transformative.
Body Talk
The BodyTalk System seeks to address the "whole person". This means that no aspect of the human psyche can be overlooked, be it emotional, physical or environmental.
BodyTalk understands the profound influence the psychology of the body has on our health. Instead of focusing on the symptom, BodyTalk finds the underlying causes of illness by addressing the whole-person and their whole-story.
The BodyTalk techniques provide insights to the areas of your body that need attention. What might seem like an obvious problem to you is not necessarily the one your body wants to address first.
This is the beauty of BodyTalk. It respects the body's own needs and determines your body's priorities for healing. Then with the use of a variety of non-invasive techniques, BodyTalkers refocus your body's natural healing response to establish better communication within the body. To learn more go to bodytalksystems.com
About Sarah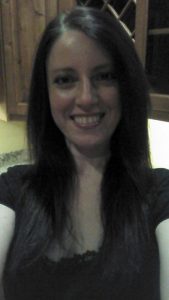 My passion is helping people retain and regain their optimal health. I love helping people care for their bodies to keep it working at optimal performance. Educating about the body, the way everything is connected and how to improve your body's health through massage and/or BodyTalk is my passion.
If you are looking for a great massage therapist, one who will listen about your concerns, one who wants to help you maintain body performance, one who genuinely cares about your health, you have found her.
I will help you reach your goals to maintain and improve your health. I customize every massage session to your needs. Whether you just need to relax, have muscular aches that need to be rubbed out or muscular trauma that needs to be addressed I will create a massage plan customized to you. Your goals in body health are my goals.
I use a variety of techniques to maximize the effectiveness of my work. I will educate you on self-care and teach you specific stretches for muscles that may need extra TLC.
Having worked in the luxury spa industry for years, I decided I wanted to start my own practice so people could receive an amazing massage, tailored to their needs without having to spend a small fortune. Make an appointment today and experience what you have been missing.
A few of my specialties include: Deep tissue, sports massage, injury treatment, Swedish/ relaxation, trigger point, Thai yoga massage, myofascial.